ANTI, Rihanna's 8th studio album, is here and I love it.
Wednesday was an interesting day on the internet. There were so many glitches in the matrix that it was hard to keep up! Kanye rants and Flat Earth truthers aside, I woke up to a Tidal notification (yes, I still have Tidal) that Rihanna had released a new single from ANTI, the much-awaited album that she didn't seem too keen on promoting. With a release date still unknown, stans, fans, and dissenters alike grew anxious about when, if ever, she would release the album. Then someone at Tidal (who probably no longer works for Tidal) accidentally published the album to the streaming service, then quickly disappeared. A few hours later, after leaks had popped up all over the web, the album was back on the site with a proper announcement and banner. ANTI was here.
I gave ANTI a few listens the night it was released, while I got ready for work the next day, and I'm even listening to it while I'm writing this post.
In short: I like ANTI  waaaaaaay more than I expected.
I guess now would be a great time to disclose that I'm a bronze-level Rihanna stan who usually doesn't care for her projects. *gasps* I love Rihanna. Her unapologetic, 'bad gyal' disposition is literal goals. It's just that none of her past projects "did it" for me. The singles would be amazing, but her albums would leave me… disappointed. Maybe this is why Rihanna titled it 'ANTI' because this album really is the antithesis of every album she's released in her 10+ years on the music scene.
It's amazing the marked difference an artist having more control over their album makes. This doesn't feel like a bunch of Roc Nation execs put a bunch of data into "the machine" to churn out another pop album. ANTI is a direct of reflection of Rihanna, or at least who she presents herself as. It's sexy and raw with a distinct "stoner" vibe. I just want to grab a cookie and vibe to it from start to finish. She made ANTI for the people as much as she made it for herself.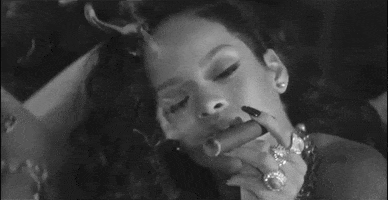 After my preliminary listens, "Needed Me" is one of my stand out favorites. Who knew DJ Mustard could produce a record like this?! Rihanna is talking cash money shit and I'm always here for it! On the lowest of keys, if my old flames thought I was a savage, I feel bad for any new suitors, because "Needed Me" gassed me up. Forewarned is forearmed.
Trying to fix your inner issues with a bad bitch. Didn't they tell you I was a savage? Fuck ya white horse and a carriage. ("Needed Me", ANTI)
While none of the previously released singles ("American Oxygen", "BBHMM", and "FourFiveSeconds") made the album, I think it was for the best. The album's only single is another collaboration with our favorite Rihanna admirer, Drake. Both of their previous collaborations ("What's My Name" and "Take Care") were chart-topping hits, and I expect "Work" to do just as well. While I personally wished it had been released in the warmer months, I expect the fun medley with its Caribbean influence to be that song when the U.S. defrosts and the clubs start popping again.  In the meantime, enjoy your 'dutty wine' at your desk.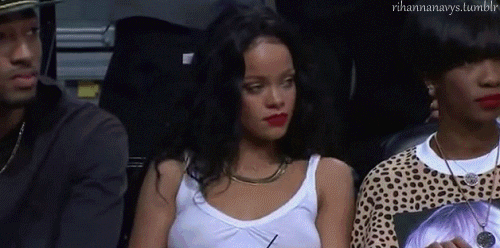 I've always been a fan of Rih's sexy tracks, because it's where she flourishes with her "I own my sexuality, fuck you" platform. On the Timbaland-produced "Yeah, I Said It" song, Rihanna gives effortless soul snatcher tease while whispering that she wants to be pushed against the wall and reminds her lover they don't need a title. I expect this one to end up on every Valentine's Day playlist across the world.
Another treat was Rihanna's cover of Tame Impala's "New Person, Same Old Mistakes". It's unconventional Rihanna, and it works. You know what didn't work for me? "Higher". The vocals were a strong no for me. While Rihanna's vocals have definitely grown over the years, "Higher" takes Rihanna way too far out of her lane and it's uncomfortable to listen to. Like Auset said, "It sounded like she was in her feelings and had just had a cigarette." As soon as I heard her belt out, "this whiskey got me feeling pretty," I knew "Higher" wouldn't be what I wanted it to be. Another let down was the Travis Scott-produced "Woo". With so many heavyweight producers on the track – Hit-Boy, Kuk Harrell, The Weeknd, The-Dream,  and Houston's own Travis Scott – I expected this to be the standout hit. I know it'll grow on me, but it just didn't move me how I expected it to. I really hope the rumors aren't true about this track being what was causing the hold up for ANTI.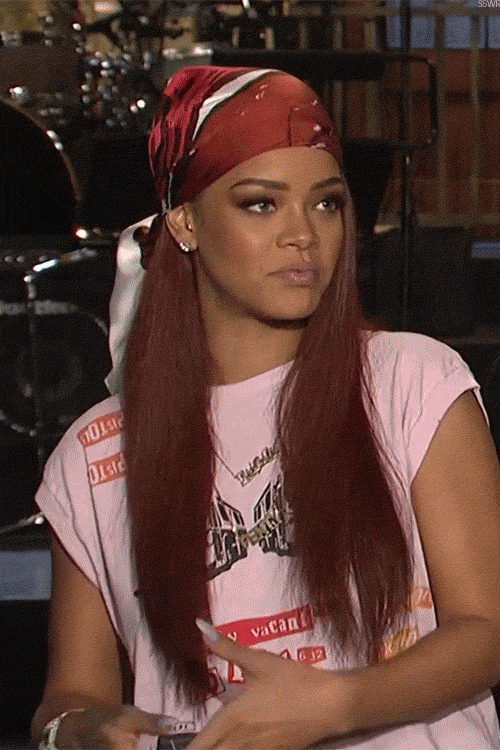 I never would have thought it would be a Rihanna album that would entice me to write another album review. This album was the Rihanna album I needed to cement my adoration of her. ANTI is a solid, cohesive album, and Rihanna is at her best here! If you don't like it, just admit you don't like Rihanna.
Listen to ANTI on Tidal