Do you ever think, "what did we do before Netflix?"
Actually leaving your home to go rent movies from the local Blockbuster seems prehistoric now. Thankfully, Netflix has changed the game.  Having an addictive online service like Netflix inherently leads to an above average amount of time in a nice comfortable spot in front of the television. During this time, you may decide to send or accept a "come through" message for a late night Netflix session. This is not limited to just booty calls, it's extended to hanging with friends or just spending some time alone. Either way, I don't judge.
More times than not, I find myself hopelessly searching in the endless sea of movies, TV shows, and documentaries for something entertaining. I've complied a list of movies that I'm willing to vouch for. Save yourself the frustration and time by checking out this awesome go-to list of movies now streaming on Netflix.
Fresh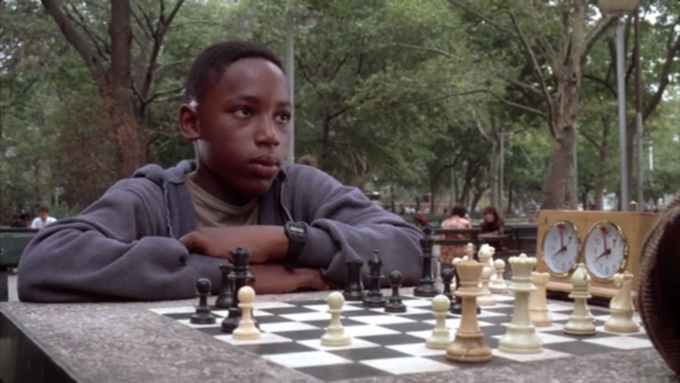 "Fresh is one of those intriguing films that is both inspired by hip-hop and takes place in the hood but escapes all stereotypical "hood film" tropes. The film blends street smarts with gripping emotion, and follows Fresh as he expertly plays all of the pieces on life's chessboard with varying consequences."

[hr gap=""]
Hardball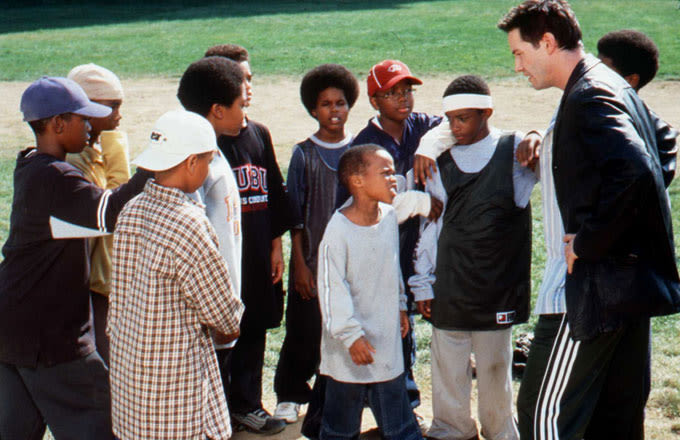 If you liked movies such as The Mighty Ducks or The Sandlot you'll love this underrated sports film. Hardball is real af. Hilarious and heartfelt, this movie gives a range of emotions as it dives into the stories of the inner city kids on the team. Keanu Reeves stars as a degenerate gambler who finds more in life after coaching a Southside Chicago youth baseball team.

[hr gap=""]
Pulp Fiction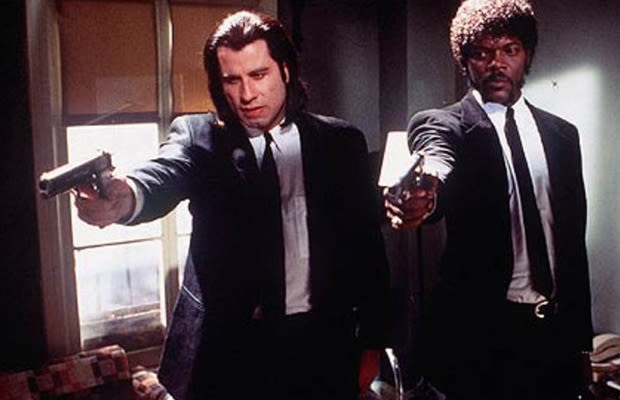 I mean it's Quentin Tarantino. He's personal gift to the television and I'd say his greatest accomplishment, Pulp Fiction lives in my Instant Queue. The full circle plot of crossings and complications make this movie genre-less and always an option for movie night.

[hr gap=""]
City of God
Two boys growing up in a violent neighborhood of Rio de Janeiro take different paths: one becomes a photographer, the other a drug dealer. Along the way the lives of other are put into perspective as their stories intersect with the events that take place. If you're a fan of urban films like Top Shotta and Brooklyn Tales this is definitely for you.

[hr gap=""]
Million Dollar Baby
A poor thirty-one year old waitress from the very lower classes and a dysfunctional family, decides to make a difference through boxing on the strength of believing in herself she convinces a trainer to turn her into a world-class boxer. This movie digs deep into the issue of self-worth and the value of ones' life.

[hr gap=""]
Clerks
It's the absolute worst getting called into work on your day off and everything goes wrong. This is the setting for the hilarious movie Clerks that will have your bellying aching from laughter.  Girl problems, annoying customers, and roller coaster of trouble equals on eventful day for Dante at the local convenience store clerk.