HTLB Houston is celebrating its 1 year anniversary and you're invited!
I cannot believe it has been a year since The Hive Society took to the streets with the Hashtaglunchbag Houston team to distribute lunches to Houston's homeless community. 3,000 lunches later, HTLB Houston is celebrating their 1-year anniversary and you're invited to join in on the momentous occasion.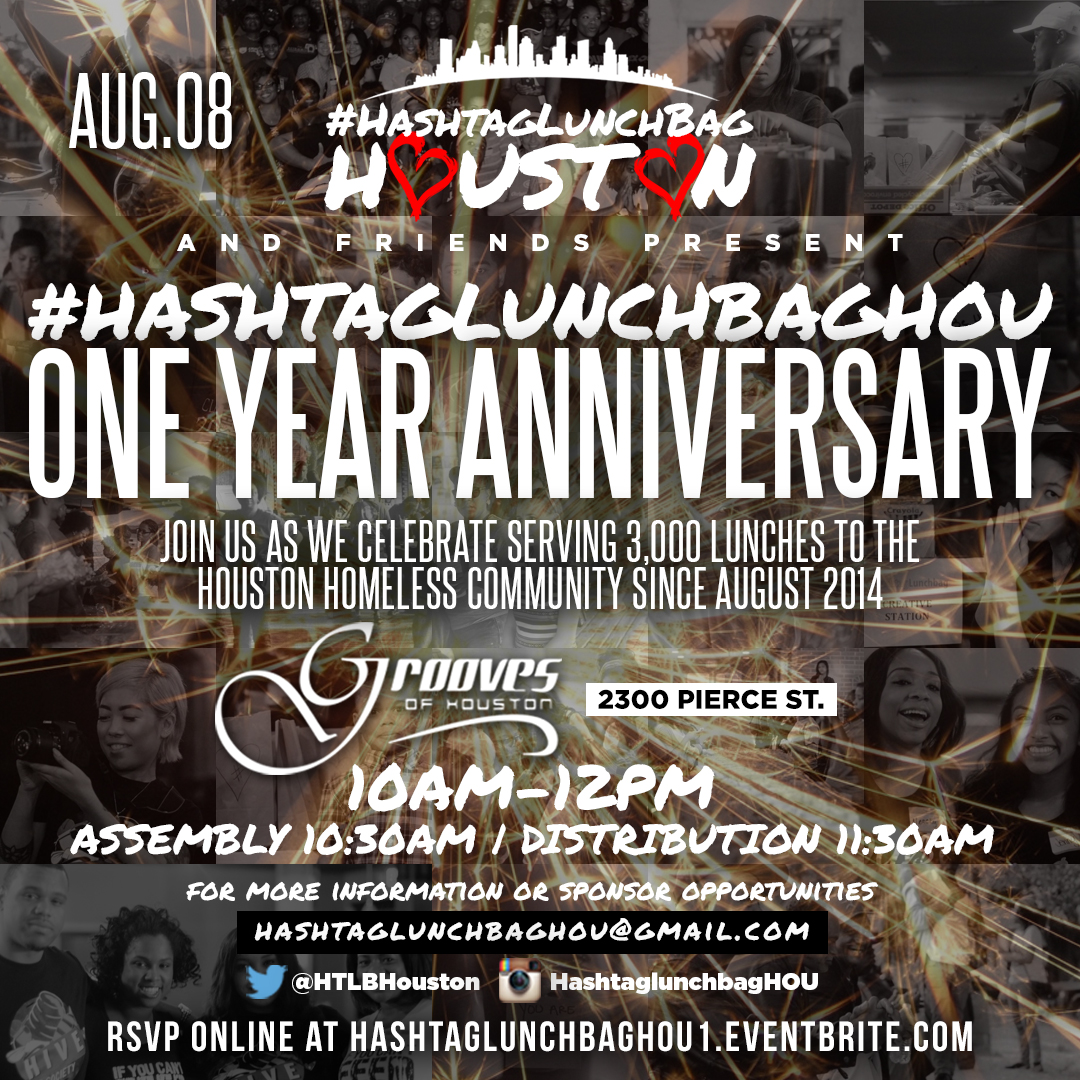 #HashtagLunchbagHOU is continuing the efforts of the founders in LA by bringing the community together to spark social change, restore humanity and to end the fight against hunger. Houston's homeless population is in great need and even a small effort will go a long way.  Please join The Bees and the Hashtaglunchbag Houston team on August 8th at Grooves of Houston as we do our part to fight hunger!
Remember Living Through Giving's mantra:
small acts x lots of people = BIG CHANGE
Not sure what to expect? Read my reflection on "What Hashtaglunch Taught Me"
Check out all the wonderful pictures from the past HTLB Houston events.