We always look forward to the summer. Vacations, barbecues, pool parties, the whole shebang. But until the rain clouds clear away in Texas, it's probably a good idea you stay inside and catch up on/get ready for some great television entertainment that's coming our way. So here's a list that will help you while away the time while you're building your ark:
Key & Peele (Comedy Central)
If you haven't heard by now, Key & Peele is the closest we've gotten to The Chappelle Show's vision and execution since Dave decided he didn't feel like coming back to work. Their sketches get better every season with more and more hilarious, original content. Check this video out if you need any more proof. New season premieres on July 8th, 10:30 PM.
Veep (HBO) 
Best political TV show since The West Wing (sorry to fans of House of Cards and Scandal). This show is satire at its best with great writing and an awesome cast, starring Julia Louis-Dreyfus as President Selina Meyer. Just comedy in the White House. They're seven episodes deep into their fourth season, so if you needed a good reason to get your HBO Now subscription it's a pretty solid one.
Unbreakable Kimmy Schmidt (Netflix)
Netflix is hitting it big with their original shows and it's no different with Unbreakable Kimmy Schmidt. It's been out for a while now but it's perfect binge material if you haven't watched it yet. You'll recognize Ellie Kemper from The Office and Jane Krakowski from 30 Rock in this quirky, witty comedy that has Tina Fey's fingerprints all over it. If you liked 30 Rock you'll love this show.
Orange is the New Black (Netflix)
Another Netflix exclusive. Jenji Kohan can be great when she wants to be and she's shown this with this show that follows the lives of an eclectic group of women imprisoned in Litchfield Penitentiary. Funny, dramatic and charming. The first season introduced Piper to us as the main protagonist but the second season did a great job of adding more depth to the characters on the show; the great actresses in the cast have excelled at keeping their audience captivated and invested in the lives of these inmates who are in a fairly limited setting. All episodes of Season 3 air on June 12th, which is a Friday, so cancel all your plans that weekend.
Fear The Walking Dead (AMC)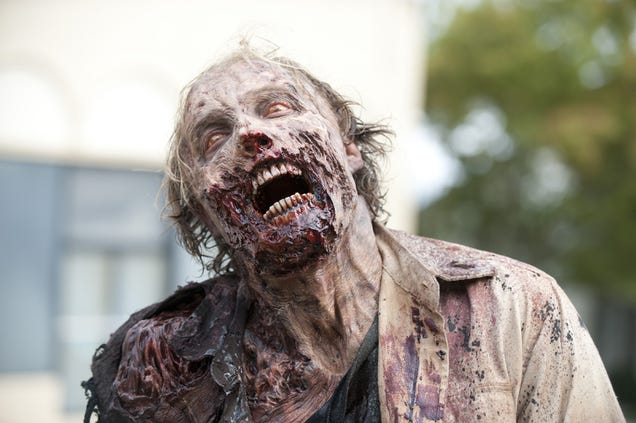 I honestly hadn't heard much about this show until very recently and it's premiere date is still TBD. But it's AMC. It's Robert Kirkland (the original graphic novel author). It's The Walking Dead, the most popular show on TV. You had me at zombies. It's a sister show to the original that shows how the zombie apocalypse played out on the West Coast. There has also been some talk that this incarnation will give some more insight into what actually caused the plague, although Kirkman says we won't get that right away.
True Detective (HBO)
"Time is a flat circle." The memes and quotes from the show's first season should be reason enough to at least get you interested in this show. I'm not really sure what to expect from the second season of this show mainly because it's setup as an anthology. All I know is the first season of the show was nominated for four Golden Globes and five Emmys (won 1 for Best Directing in a Drama Series). The new season is going to feature an A-List cast of actors and actresses that should at least make you curious to see how they'll fit into the scheme of the show. I mean it's Colin Farrell and Vince Vaughn. At the worst, we get great buddy cop TV (like Gotham). At best, it might be a contender for best TV show of the year. Also it has amazing opening sequence. 
Hannibal (NBC)
At this point it's fair to say everyone knows who Hannibal Lecter is. The famous sociopath who practiced psychiatry by day while slicing people up for dinner at night. Voted in high school "Most Likely to Serve You Your Own Brain to Eat While Educating You on the Wondrous Music of Johann Sebastian Bach." It's a beautifully directed show and we get to watch Mads Mikkelsen bring a new light to the character that was immortalized by the great Anthony Hopkins. Fair warning if you decide to binge on the show's first two seasons. It's dark. It makes Daredevil look an episode of Friends. But on television, it's the closest you're going to get to feeling like you're in The Louvre. High quality television and Season 3 premieres on June 4th.