Water is the foundation of life. And yet today, all around the world clean, safe drinking water is scarce.
The Water Project, Inc. unlocks human potential by providing sustainable water to communities in sub-Saharan Africa who suffer from a lack of access to clean water and proper sanitation. In these communities The Water Project assist with digging wells, constructing small sub-surface dams, catching rain, and maintaining proper sanitation and hygiene practices. With programs in Kenya, Uganda, and Sierra Leone, The Water Project goal is to see access to clean water enabling thriving schools, people getting back to work, farming that provides enough food to earn a living, and needless suffering alleviated as health improves.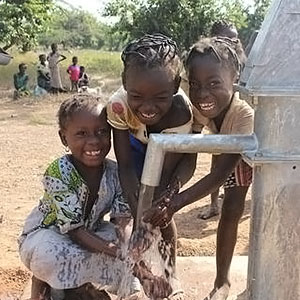 Rural communities and poor urban centers in sub-Saharan Africa are exposed to illness from drinking water contaminated with water-borne bacteria and diseases. In developing countries, about 80% of illness are linked to poor water and sanitation conditions. 1 out of every 5 deaths under the age of 5 world-wide are due to a water-related disease.
Due to the sickness that many children experience from the water that they drink, their education takes the hardest hit. Lack of clean water has serious effects on students academic performance and attendance rates. With education being critical for breaking the cycle of poverty, clean water becomes essential for a better life.There are a number of reasons why poverty has become an epidemic in Africa. But one of the greatest causes that is mostly overlooked is the lack of access to clean water. Water makes the possibility of breaking the cycle of poverty incredibly slim. Without clean water people can't grow food, build housing, stay healthy or work, robbing communities of their futures.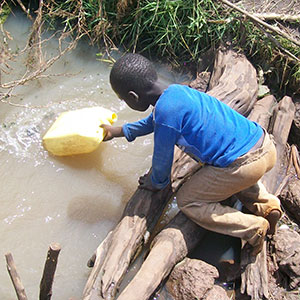 Today nearly 1 billion people in the developing world don't have access to clean water. The same water that is taken for granted and wasted. This organization is important for helping those in need and providing awareness for the water crisis that many communities face.